During your visit to the breast clinic, you may have been introduced to the breast care nurse, Elsbeth Bentley, or have been given her contact details. This leaflet explains the role of the breast care nurse and the service she provides.
Elsbeth qualified as a registered nurse in 1985 in England and went on to work in the field of women's health in the UK National Health Service and in private hospitals in the UK and Switzerland. A Breast Care nurse specialist since 2006, she is a senior nurse with specialist experience and post-registration qualifications in breast care nursing and counselling.
A breast cancer diagnosis can cause considerable anxiety and the breast care nurse offers a full spectrum of individualised support.
She can:
Answer your questions
Explain your diagnosis
Explain the treatment plan
Provide one-to-one consultations
Visit you during your hospitalization
She will advise and help you with all aspects of your treatment, including:
Deciding on treatment options
Hairloss
Specialist bra
Prosthesis fitting
Coping with side effects
Elsbeth is available in the hospital from Sunday to Thursday, 7am until 4pm. During these times she can be contacted by phone or an appointment can be made to come in to see her. She is also contactable by email.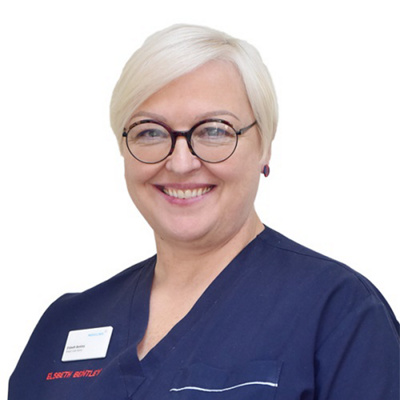 Elsbeth Bentley
Breast Care Nurse
T +971 4 435 9738, EXT 5466 |
M +971 54 792 5316 | F +971 4 435