Mediclinic Orthotic Services offers a specially designed clinic from our Dubai Mall facility for individuals who need custom fitting for specialty wheelchairs, seating and mobility devices.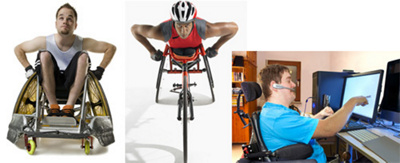 This clinic is designed as a community service to provide expert evaluation and assessment for custom seating, positioning and mobility. A comprehensive evaluation includes assessment of the current equipment being used, and the functional status, social history and seating/mobility needs of the patient. Correct seating can maximize the functional independence, mobility, posture and breathing of each patient and serve to protect skin integrity.
The dedicated orthotist collaborates and works with a variety of certified suppliers and companies to meet the patient's needs. The most appropriate mobility device and seating system will be recommended to maximize independence in mobility=related activities of daily living. The service further includes potential custom wheelchair or seating equipment when required.
Athletic and active wheelchair users will find advice and care of the highest level to help them attain their goals.
For more information on our services or to book an appointment, please contact mcme.oandp@mediclinic.ae.