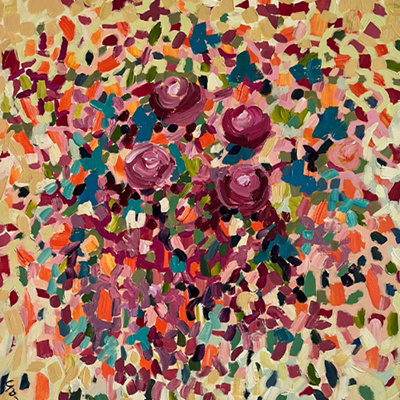 Flower Explosion
(Ref: PAINT003)
Dimensions: 120 cm x 100 cm
Price: 2000 AED
Artist: Abdullah Rashid
Disability: Learning Disorder
Abdullah's vibrant masterpiece is brought to life using acrylic paint, adding a burst of colour to the canvas. To enhance the visual appeal, he skillfully employs a flat top knife technique, which not only adds texture but also creates a distinctive pattern of colours. Abdullah's artistic style is characterized by his fondness for bright and lively hues, evident in every creation he undertakes. The interplay of colours in his artwork showcases his ability to evoke a sense of energy and dynamism.
How to purchase the painting
Contact Mahmoud via Mahmoud.Abdul@mediclinic.ae to submit your request for the purchase of the painting with the reference number and the painting's name.
A payment link will be sent which needs to be processed within 3 hours of the receipt. If the painting has a red dot, it means that it has been sold.