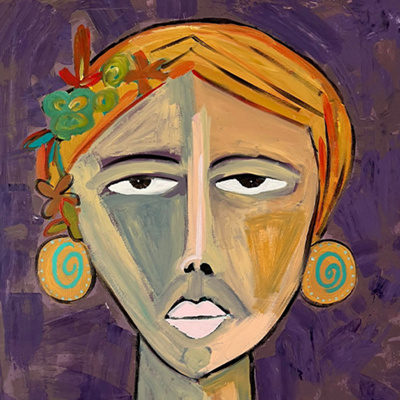 PASSIVE WOMAN
(Ref: PAINT002)
Dimensions: 120 cm x 100 cm
Price: 2700 AED
Artist: Fatima Othman
Disability: Intellectual Disability
Fatima, an enthusiastic artist, takes pleasure in capturing various emotional states of women through her artwork. Employing the minimalist style, her paintings beautifully convey apathy and indifference through skilful use of shading and vibrant colours. Acrylic paint and brush techniques are her preferred mediums to infuse life into her creations. Fatima's paintings eloquently depict the complexities of these emotions, inviting viewers to explore and contemplate their meaning and invite them to embark on a journey of contemplation and interpretation.
How to purchase the painting
Contact Mahmoud via Mahmoud.Abdul@mediclinic.ae to submit your request for the purchase of the painting with the reference number and the painting's name.
A payment link will be sent which needs to be processed within 3 hours of the receipt. If the painting has a red dot, it means that it has been sold.