Mediclinic Dubai Mall's orthopaedic department will get you back to the activities you love.
We have experience treating all sports enthusiasts from the international elite athlete and weekend warrior to the novice just starting out. Our expert team can also treat chronic orthopaedic conditions such as arthritis and bursitis that affect the musculoskeletal system – most commonly the bones or joints that can cause pain and dysfunction, making even normal daily activities difficult.
Whether it is a birth condition or an injury, our expert team will treat it using the most advanced diagnostics and treatments, as well as a day surgery unit where you are able to have an operation or procedure, recover, and go home on the same day.
Our team of orthopaedic surgeons, physiotherapists, orthotic consultants, dieticians/nutritionists and psychologists work together and are dedicated to getting you back in the game.
Surgical and non-surgical treatments available for:

Shoulder injuries
Hand and wrist
ACL reconstructions
Tennis and golfers' elbow
Sports medicine
Back pain and spine
Joint replacement
Knee replacement
Joint pain injections
Radiofrequency joint treatment
Trigger thumb and finger
Hip and knee injuries
Paediatric orthopaedics
Spinal complications (disc disease, scoliosis and spinal deformity)
Pain management
Foot and ankle injuries 
For more information on our team of experts: 
Physiotherapy team click here
For more information on the Day Surgery Unit click here
طب العظام والطب الرياضي
قسم طب العظام في ميدي كلينيك دبي مول سوف يجعلك قادر على العودة لممارسة الأنشطة التي تحبها

لدينا الخبرة الكافية في علاج جميع أنواع الرياضيين بداية من الرياضيين الدوليين المحترفين وصولا إلى الهواة والمبتدئين. الفريق الطبي لدينا يمتلك الخبرة الكافية أيضا في علاج حالات أمراض العظام المزمنة مثل التهابات المفاصل والتهابات الجراب التي تصيب الجهاز العضلي الهيكلي – بالأخص العظام أو المفاصل التي من الممكن أن تسبب الألم أو إعاقة الحركة، وقد تسبب صعوبة حتى في القيام بالأنشطة اليومية العادية
سواء كانت الحالة مزمنة منذ الولادة أو بسبب إصابة ما، فريقنا الطبي لديه الخبرة الكافية في علاجها باستخدام أحدث تقنيات التشخيص والعلاج، هذا بالإضافة إلى وحدة الجراحة الخارجية "جراحة اليوم الواحد" حيث يمكنك الخضوع للجراحة أو الإجراء المطلوب حسب الحالة، ثم التعافي والخروج في نفس اليوم
فريقنا الطبي المكون من جراحي العظام وأخصائيين العلاج الطبيعي والاستشاريين في طب العظام وأخصائيين التغذية والأطباء النفسيين يعملون سويا من أجل إعادتك لكامل لياقتك

:العلاجات الجراحية والغير جراحية

إصابات الكتف
اليد والمعصم
إعادة بناء الرباط الصليبي الأمامي
مرفق لاعبي التنس ولاعبي الجولف "التهاب مفصل المرفق"
الطب الرياضي
آلام الظهر والعمود الفقري
استبدال المفاصل
استبدال الركبة
حقن آلام المفاصل
علاج المفاصل بالترددات الراديوية
الإبهام والإصبع الزنادي
إصابات الورك والركبة
طب وجراحة عظام الأطفال
مضاعفات العمود الفقري (مرض القرص والجنف "ميلان العمود الفقري" وتشوهات العمود الفقري)
علاج الألم
إصابات القدم والكاحل
:لمزيد من المعلومات حول الخبرات الطبية لدينا
قسم العلاج الطبيعي انقر هنا
لمزيد من المعلومات حول وحدة الجراحة الخارجية "جراحة اليوم الواحد"، انقر هنا

تعرف على أطباء العظام والطب الرياضي لدينا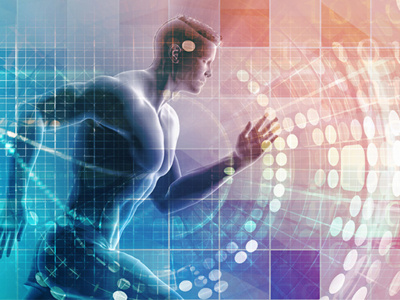 PRP injection for joint pain AED 1500
PRP injection therapy involves withdrawing your own blood and separating the plasma that helps heal injured muscles and joints.  When re-injected in the affected area it helps regrow tissue and reduces inflammation and pain.